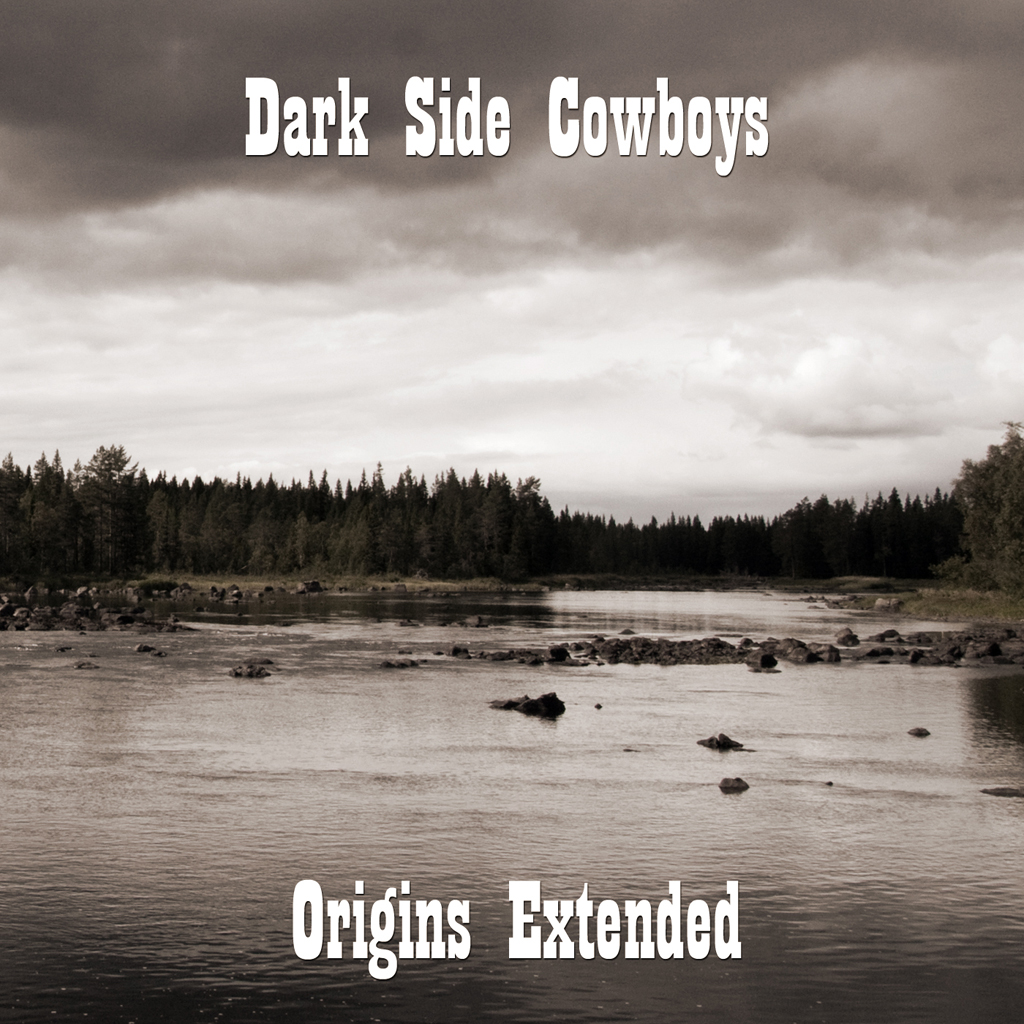 More news from the prairie of the Dark Side Cowboys: The "Origins" album is now out online in an "Extended" version. "Origins" was released as a limited CD digipack release during the Pilgrimage tour on "Inlandsbanefestivalen" that DSC did earlier this year, then with 3 additional bonus tracks not included on this release. But this online release contain 4 songs recorded live during the "Inlandsbanefestivalen" gigs!
The "Origins" mini-album was recorded as an acoustic based album where DSC performs some of their classic songs in a minimalistic style, as done during "Inlandsbanefestivalen". Many have requested these versions and now it is here. The 5-track original min-ialbum also have one new song: "One Moment In Time", also performed with acoustic instruments.
The live recordings feature two special guests, namely swedish singer/songwriter Linn Ulwebäck who sings along on "One Moment In Time" and german guitar virtuoise Martin C Herberg who joined DSC live on "Story of Stories".
As a finally, on popular demand, DSC give you the exclusive cover version of "Jämtlandssången" by Wilhelm Peterson-Berger, the "national anthem" of Jamtland Sweden, from where many of the riders come from.
Have a listen: