Welcome to the prairie of the Dark Side Cowboys!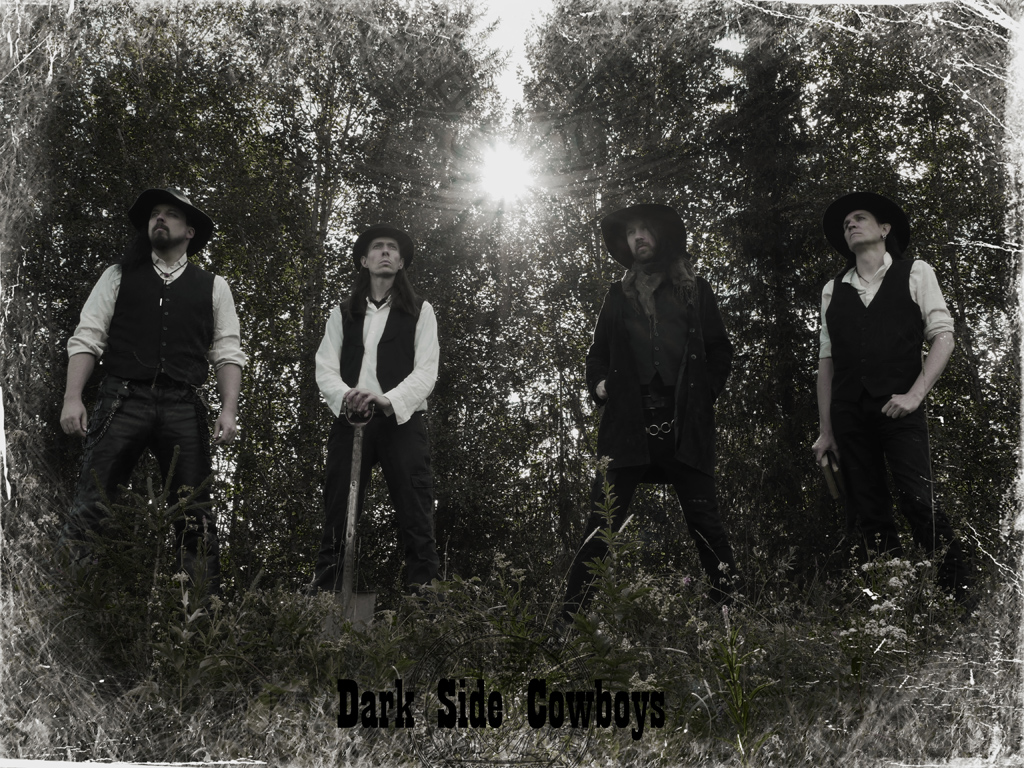 SHORT BIO:
Dark Side Cowboys (DSC) are one of Sweden's foremost artists in the alternative scene who have been releasing music since the 90's and are still going strong with new material, constantly breaking new musical grounds. They are also known to be a very good live act.
The band formed back in 1993 and has been going strong ever since, releasing many studio albums, singles and more. Their early CDs are by many considered to be classics and the new albums constantly gain popularity among new fans.
During the years the band have created their own unique sound and the critics have found it hard to file DSC under a certain category but many claim the music to belong in the "alternative" category –related to gothic/darkwave/electro and industrial genres.
SHORT HISTORY
Between 1995 and 2003 DSC released 6 studio albums, a number of singles and contributed to loads of compilations. Early pressings of the debut-album "The Apocryphal" is nowadays a rare collectors' item, a "classic", as well as the "Disclosure" album from Nangijala Records. The music itself is hard to categorize and DSC use many different kind of media in order to create the right concepts. Many DSC-releases are made up like soundtracks to films and the dedicated fans can even find scripts or excerpts to the stories, all written by DSC. The most well known release is probably the 2001 album "Believe", containing the hit single "New Religion". The band also played live frequently and has done several tours throughout Scandinavia. After a performance in 2006 suddenly the band stopped touring and releasing material.
In 2012 DSC all of a sudden reappeared on the live stages across Sweden, with a new lineup where old members of then band had returned. In 2013 the band celebrated 20 years and started off by releasing a new studio album, titled "Chronicles", with remakes of old songs. It was followed by numerous selected gigs and 2 more releases in the Chronicles-series and one album with acoustic based songs.  In 2015 the riders went on a raid across Scandinavia hitting 17 cities and villages in Sweden, Finland and Denmark. Also rumours spread that new music was finally coming from the dark side of the prairie…
The announcement that there would come a new album with brand new songs came 2016. It was followed by the release of 3 singles and features on numerous compilations and to that several music videos. DSC also did a few selected gigs and performed the new material live. In 2018 the new album "Return" was released and praised by fans and critics. The album was followed by a the first official live album from DSC, "Reborn".
In the year of the pandemic, 2020, the band released a 74 min conceptual album titled "Solstice".
The story has already been continued.