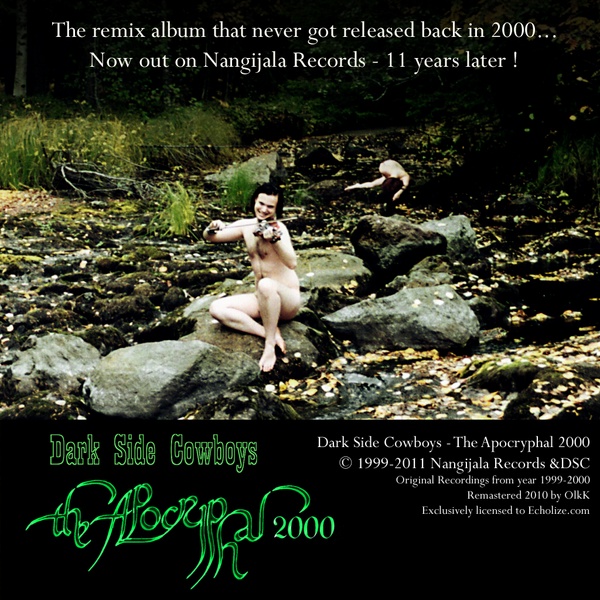 For all of you who missed the free download release of The Apocryphal last year at Echolize: You can now find the album on Youtube!
The Apocryphal 2000 was originally recorded 1999-2000 and was aimed for release at the new milennia but as the record industry back then turned there were no labels with the right distribution deals or power to afford the release. We had a very good collaboration with Nangijala Records, and still do, so that is not the reason, rather just that in retrospect we didn't find the suitable ways of making the rerecorded debut album reach an audience.
Why was it recorded you may wonder?
"We felt that many of the songs had grown during the years and some transformed into new interesting versions, versions that might not top the originals but add something to them, a new dimension so to say. We also felt that since some songs didn't make the cut in 1995 (like "Pride") the new version definitely did. Also the song "Dust" was replaced with a new song, entitled "Dust II" that takes on where the song "Dust" ended, continuing the story."
The album was recorded on an ADAT system during quite limited studio conditions so we didn't do many retakes, simply leaving the raw feeling to it and we have kept it so, giving you here the original recordings from that period. Enjoy.
Released in cooperation with Nangijala Records
Find the playlist here: http://www.youtube.com/playlist?list=PLSaBBCmVLPpeS6QObmUmEelbaH8zrgytd&feature=view_all