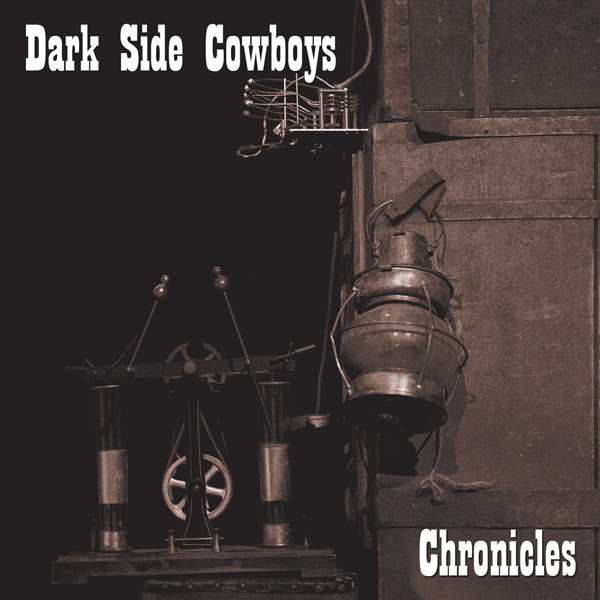 Yes it's true. To celebrate the 20 year anniversary Dark Side Cowboys will release a new studio album just in time for Christmas! The 14-track new album is entitled "Chronicles" and contains brand new re-recordings of 13 classic DSC-songs, from "Pure Hearts EP" (1995) up to "Believe" (2001) and on top of that 1 new song called "Starvation".
The album will be released in a limited edition of 500 copies and sold only at gigs and limited chosen distributors. But of course all you fans of digital distribution should not worry, "Chronicles" will be released on Spotify etc as well, but with the exception that the new song "Starvation" will not be included in the digital release. The album is released on the classic Moriensis Productions and in cooperation with Nangijala Records.
On "Chronicles" Dark Side Cowboys have chosen 13 songs that have been rearranged much due to the return of Vigilante who has been gathering knowledge from his years riding with the Morlocks, the new talents of Vagrant Bob and the return of Atreyo who's classic bass lines from the early Cowboy years still shine through in the production. The result is an album that brings classic songs to new dimensions, with technology that holds less limit than the times when the original DSC-albums were recorded on analogue tapes.
So what about the new stuff then? Rumours have been that the Cowboys have been working on new songs, like "Silent War", performed live the past years. The answer to that question we refere to the future. Yes it is true. A brand newly written studio album will probably emerge in a not too distant future, but for now, DSC celebrate 20 years as a band, and still there are some months before the actual anniversary ends and Cowboys turn 21.
Stay tuned for more info on "Chronicles" and the future.